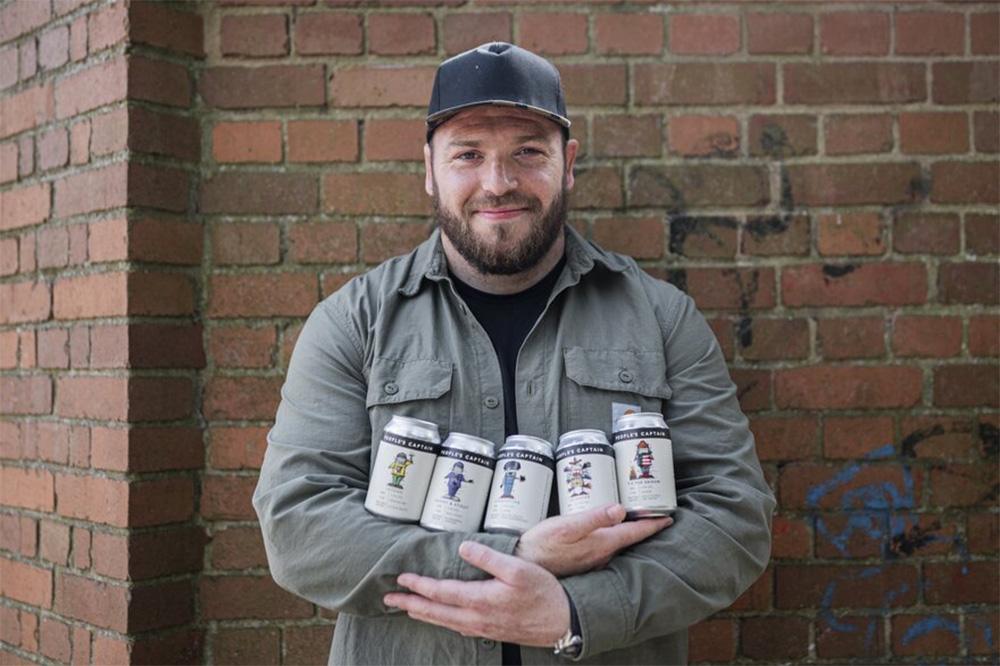 Fourpure Partners with People's Captain Brewery
Fourpure Brewery and People's Captain, the craft beer brand founded by former rugby professional Greg Bateman, today announced an exciting collaboration, marking a significant milestone for both brands.
Under the partnership, Fourpure's parent group, In Good Company Limited, will take on the production and assist in the wider distribution of People's Captain's Lager STEREOTYPE and American Pale Ale LEGEND. This strategic alliance will provide People's Captain with new opportunities and production capabilities within the craft beer space, with a particular focus on the on-trade market.
In addition to expanding their reach, the partnership enables Fourpure Brewery to strengthen its environmental, social, and governance agenda. By empowering customers to contribute to the People's Captain Foundation, which receives donations from all People's Captain product sales, Fourpure encourages positive action in the mental health arena.
People's Captain will also benefit from In Good Company's extensive distribution network and find a "home" in the renowned Fourpure taproom located on Bermondsey Beer Mile. This strategic location will allow People's Captain to meet growing customer demand more efficiently while ensuring the delivery of high-quality craft beer.
Greg Bateman, the founder of People's Captain, expressed his excitement about the partnership, stating, "We're thrilled about what this partnership with In Good Company can do to further our mission. We have full confidence in Steve and his team to drive positive social change and make more social moments count. It's an honour to be part of the portfolio being assembled, which showcases an array of unique strengths."
For more information visit www.fourpure.com